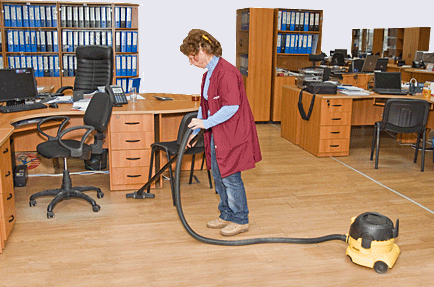 In spite of the fact that the basic direction of our activity is the renting of residential and commercial real estate, we also develop other fields of activity.
Thanks to the professional approach we use in our real estate dealings, many clients have also been interested in the cleaning services we provide of the premises.
Therefore, since 2002, we offer services in the area of cleaning.
The professional cleaning of premises is a field of activity in which we have achieved indisputable successes.
This is due to not only the professionalism of our employees, but the high quality, ecological cleaning products and equipment which we use for both dry and damp cleaning of the premises.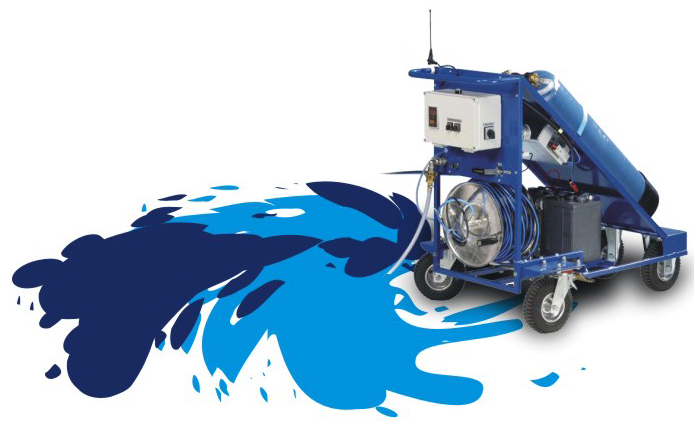 The clean and orderly way we have business dealings with our clients often relates to the cleanliness and tidiness of the premises.
In time, market necessity moved us to expand our cleaning services to the cleaning of apartments.
Today, the cleaning of apartments has become a science that includes the care of all varieties of expensive surfaces met on premises as well as the use of modern home appliances.
The cleaning of the premises by a professional cleaning company offers a different level of quality cleaning and hygiene.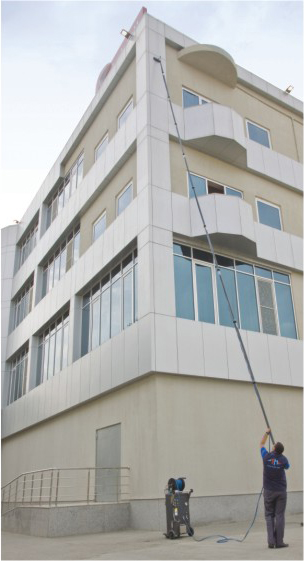 T&M Global is a young and dynamically developing company, which successfully operates in the trade market of Azerbaijan.
T&M Global was incorporated in Baku, in October 1999.
The principal business in the early years till 2002 was the leasing of apartments, houses, offices, etc.
From 2002 T&M Global has started to provide cleaning services. T&M Global has long-term contracts with various companies for the cleaning of staff houses, warehouses and offices.
As from July, 2009 T&M Global is engaged in cleaning of well-known Azeri mobile operator's offices and warehouses.
Architects often design striking building in the most contemporary building styles.
But this kind of architecture also means that windows and facades can be extremely difficult to access for cleaning and maintenance.
The ideal solution for this kind of problem can be found in the clever PURAQLEEN ® system.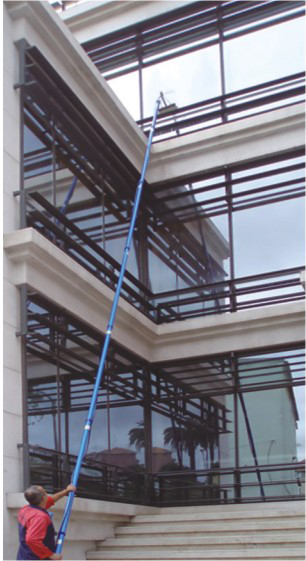 Investment of time, energy and money allow T&M Global to ensure the right service at the right price.
The company believes in the HSE policy of all of its clients and promotes the safest, uses best practice in all actions relating to the company.
The most important advantages of the PURAQLEEN ® system are:
✓ Dries without leaving steaks and marks, even in direct sunlight.
✓ Remains cleaner for longer due to the mineral free water protecting the surface from
soiling.
✓ Reduces the effect of static electricity to a minimum.
✓ Suitable for cleaning glass, window frames, illuminated signs, lights, wall cladding, awning
etc.
✓ Optimal accessibly and rapid application.
✓ Safe working conditions.
✓ Light, robust and ultra-strong carbon tubing.
✓ Stable and durable tubing system thanks to the clever construction and high quality
materials.